December 2 2011
6
02
/

12
/

December
/

2011
23:01
One activity in the school with our CAS class. The CAS class sells hotdogs, cake, chips, Ftira and burgers to the students of the school on the 6th of december 2011. The collected money will go to a charity community. Today we made the "tickets" for our food. We will sell them to the students, so that they can get the food with the tickets.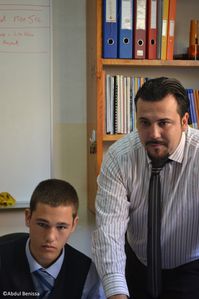 In this picture is the creative director of this project - Mr. Sammut. He is our CAS teacher. His idea was to make the stall and to sell the different things. Of course for a good cause. We hope that we can help a lot of people with this project.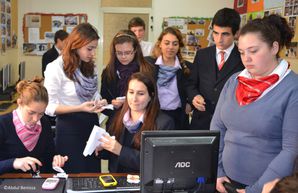 Some students out of our CAS class. The two girls who are sitting are stamping the tickets. They are doing this, so that no one can copy the tickets. The two girls who are standing in the left are cutting some tickets.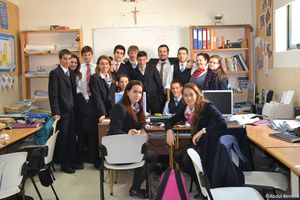 The whole CAS class.