February 28 2012
3
28
/

02
/

February
/

2012
18:49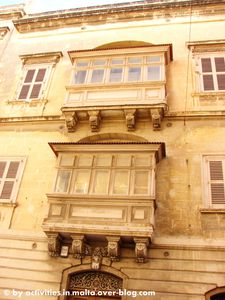 Malta has, like every else country as well, typical things such as food, self-made things and of course architectural characteristics. We show some of them in this article.
One architectural characteristic which you find often in Valletta. The typical Maltese balcony. They were built because in summer it's cold in there. The hot air goes out without letting the hot sun inside. Since 1996 exist a special help to restore the old balconies. The balconies are as beautiful as expensive - to expensive for a lot of people. With this help the government tries to help people to restore the balconies and to save the cultural heritage. The first person who built it was a spanish grandmaster. Until now you find them in nearly every Maltese city.
Here a typical street of Valletta. The main street (Republic Street) in Valletta comes from the busstation and goes down to the sea. In the streets are more of the typical Maltese balconies.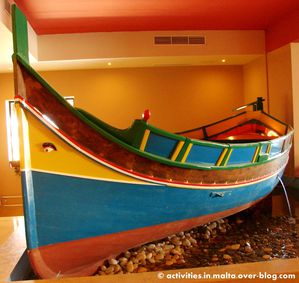 This nice special fishing boat is called Luzzu. Luzzus are painted with a lot of colours often blue, yellow, green and red. On the bow they have eyes, which shell illustrate the eye of Horus or the eye of Osiris the egyptian god of death. It shell help the fishermen against danger. The boats have normally christian names. The Luzzus were often shown on the back of the Maltese Lira.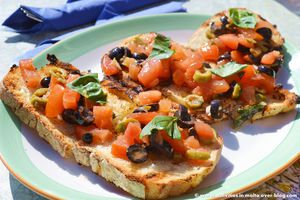 Typical Maltese bread called "Hobz biz-Zejt" what means something like bread with oil. It is often made with olives, capers, tomatoes and kunserva, something like tomato purée.It is a really delicious kind of eating bread. The breat is very special because it is crispy outside and soft inside.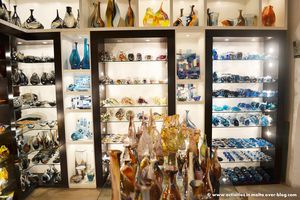 The Mdina glass is a typical thing from Mdina. The glass blowing is a special thing, which makes every piece looks different. They have some really nice things and it is even nice to just look at them. The prices are quiete high, but it is nice enough to just look at the different things.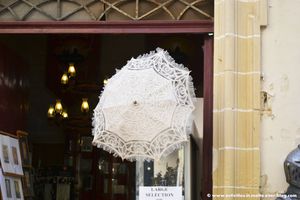 Other very interesting souvenirs are the bobbin lacemaking things, like shown in the picture. Some of them look really nice but they are not anyones type.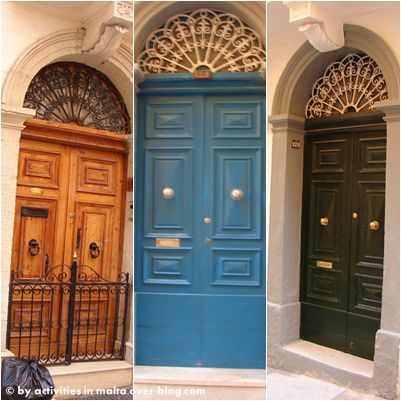 Typical as well are the doors. Even if a house looks terrible the door looks nice. The doors are made really nice. They have really nice door knockers and they are in a lot of different colours. Another special thing are that normally you find next to the house number a name, which is the name of the house.